Promote the deserving and committed
Get evaluations for appraisals done with accurate performance reports.
TAKE A TOUR
Transparent Evaluations
The most valued employees go through the best transparent process for the most awaited reward of their commitment for us.
Speedy Processes
Speedup your qualifying tests and promote the deserving. Say the old long process of interviews and referrals a big NO.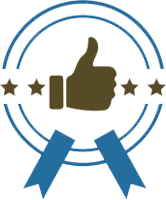 Employee Satisfaction
Make your biggest assets work for you with more satisfaction on getting on-time and most appropriate designations.
Cost Effective
Just conduct the appraisal tests and save on cost and time on lengthy appraisal processes.
Reports designed beautifully
to assist your decision-making
Download Sample Reports
100000+ Employees rightly promoted & transparently upraised.

Satisfied employees build
a wealthy organization.
Wanna Go ahead?
Get in touch with us
Name
Company
Business Email
Mobile Number
Solutions
SpeedExam is the best online test platform for your business. Create your free account now and start using it in less than a minute.